ULTRAcomp® is a high performance laminate that far exceeds the strength and durability of traditional nylon fabrics. ULTRAcomp is inherently flame resistant, self-extinguishing, stays dry and light, and can be precision laser cut for complicated applications.
ULTRAcomp® is a High-Performance laminate that far exceeds the military standard air textured nylon in tear and abrasion resistance. Its hydrophobic features allows products to stay dry and light, whereas air textured nylon retains water and gets even heavier when wet.
ULTRAcomp has a wide range of applications and product solutions. With its unique inherent strength and durability with laser-cut precision, there are few limits to ULTRAcomp production.
Market Segments For ULTRACOMP®
Military & Defense
Wide range of high durability, high strength applications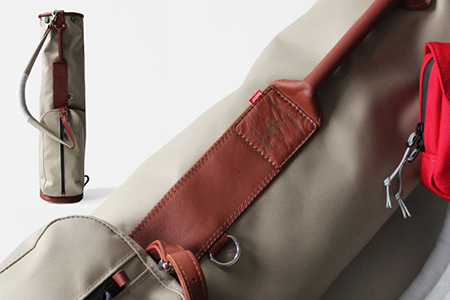 Bags & Backpacks
Adds strength and durability in high wear locations 
Fashion
Swim Trunks, Wallets, Belts and more
ULTRAcomp can be laser cut into any shape and is strong enough to be used without any other backer or overlay material and has been battle proven for over 10 years. The superior properties of ULTRAcomp – it's unbelievable durability, flame and water resistances, antimicrobial, and signature reduction characteristics combined with its easy manufacturing handling that can be laser cut to any shape and sewn on any industrial sewing machines makes ULTRAcomp without equal for high strength, high durability applications.